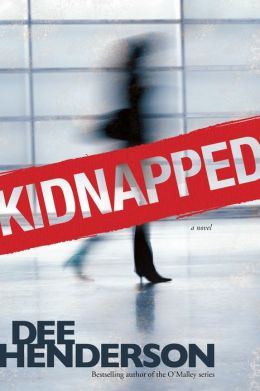 Author: Dee Henderson
Preview: FBI agent Luke Falcon has a dead woman on his hands, a fresh victim from his old adversary, Frank Hardin. This time, Frank won't walk away. But even that case will have to wait when Luke's extended family disappears over Labor Day weekend. Is there a harmless explanation? Or could they have been victims of a sordid crime?
Fifth-grade teacher Caroline Lane cares deeply for Luke, but she's not certain she can handle the pressures of dating someone in his line of work. When foul play strikes his family, she gets a far closer view of those pressures than she ever wanted. She's grateful that God brought Luke into her life. But will they share anything more than tragedy by the time the storm passes?
Luke has never worked a case involving family. It's tempting to let his hardened exterior weaken, given the circumstances. But he has to be strong if he's going to bring them all home. When the ransom delivery doesn't go down as planned and the bodies start piling up, so does Luke's frustration. He fears that innocent people may not survive this crisis...and neither will his relationship with Caroline.

Thoughts:
In honor of Caroline's (any my) love for lists, I think I'll do this review in list form, as I did the last.
- The mystery was satisfying. It was interesting, though predictable at points, and easy to follow. I finished it in two days.
- The characters were well rounded and unique. Luke was rough around the edges, but likable. I enjoyed the family interactions that showed such love.
- I liked the aspect of a relationship already in the works between Luke and Caroline. It was confusing at times, with the will-they, won't-they thing, but I think that's how Caroline was feeling about it too!
- There were many quotes and moments that I wrote down as inspiration for my own writing. I think it had to do with the established relationship - I always like a deeper connection. :) I especially liked this:
"Bravery comes when you know the risks might happen and you go on with your life."
- The interactions were adorable, if a little unrealistic at times. He may be a smart kid, but nine year old boys don't relay information that accurately and descriptively. Although, that may be a writer's quirk, because I found some of the adult conversation oddly worded as well.
- A definite writer's quirk was Henderson's use of the phrase "for the..." (Example: She grabbed a sweater, for the night had turned cold. He turned off the coffee pot, for it had finished brewing. They sat silently, for words were not needed.) It reminded me of a period novel rather than a present day mystery. It wouldn't have been so distracting if it hadn't appeared every few pages!
- There was some implication of cursing by a few of the agents, but it was done much more tastefully and subtly than in Trinity.
All in all, a book I would recommend to friends. Four and a half stars.